fleece, sweatshirts, sweatsuits, sport shirts, sweatpants, sports apparel
BKE Co Wearables
PO Box 91 St. Louis, MO 63032-0091 Phone: (314) 741-1616
FAX: (314) 653-0948
bkeco@stlouismarketplace.com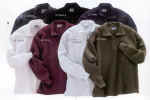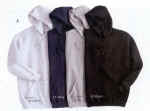 Sweatshirt, sweatpants, sweatsuits, sports apparel, team clothing
Quality and Dependability
Our Trademark.
Loyalty and Reliability
Our Commitment.
BKE Co Wearables provides high quality manufacturer direct promotional products, premium incentive programs, embroidered logos and silk screening
Lee, Anvil, Hanes, Delta Apparel, Fruit of the Loom
Great for workouts or just thinking of working out

FLEECE
100% Ring Spun Cotton

Quarter Zip Performance Fleece Pullover

Cadet Collar Quarter-zip

9 oz. Fleece available in 50/50 or 80/20 blends

Super Sweets Pullover Sweatshirt by Jerzees Activewear

9 oz. Zip Hood Sweatshirt

Thermal Lined

Sweatshirts

Sweatpants

Mid-weight Hooded Pullover

Quarter-Zip Hooded Sweatshirt

Full-Zip Hooded Sweatshirt

Fruit of the Loom Lofteez

Jerzees Fleece: Wears well without wearing out!
Hanes PrintPro Fleece, the tightest knit in the industry, features 900 stitches per square inch, so that ink and stitches stay on top of the fabric. Now all Hanes fleece products feature PrintPro fabric.
Home | Caps | T-Shirts | Polo | Denim Shirts | Fleece | Bags